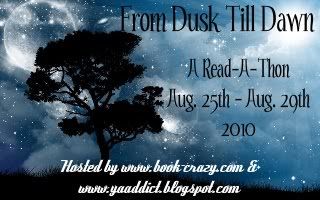 Since we're all reading at night for this challenge, I started thinking about how my love of books started out with my mom reading to me at bedtime. I can remember many nights spent listening to her reading the Little House on the Prairie books by Laura Ingalls Wilder. I couldn't wait til the day when I could read those stories too!
Other bedtime stories I remember her reading to me include Curious George and the Amelia Bedelia books and (digging WAY back here) the Little Golden Books like Doctor Dan the Bandage Man. Anybody remember those???
When my daughter was born, I couldn't wait to carry on the tradition of bedtime stories and started reading to her way before she could understand the stories I'm sure lol. But once she could, her favorite without a doubt, the one we turned to almost every night, was the classic Goodnight Moon. She's almost 17, but that one still sits on her shelf =)
So, for this challenge I'd like you to tell me what your favorite bedtime story was as a kid, whether it was one read to you or one you read yourself. And for the mommies out there, what stories do your babies enjoy the most?? And what stories are you most looking forward to sharing?
I'll select a winner at random (random.org) from the comments and in keeping with the nighttime spirit of the read-a-thon, the winner will receive Volume 1 of Neil Gaiman's graphic novel series The Sandman. This is one of my favorite graphic novels ever and if you've never read one before, DO give it a try! This is a great one to start with!
From Goodreads....
In PRELUDES & NOCTURNES, an occultist attempting to capture Death to bargain for eternal life traps her younger brother Dream instead. After his 70 year imprisonment and eventual escape, Dream, also known as Morpheus, goes on a quest for his lost objects of power. On his arduous journey Morpheus encounters Lucifer, John Constantine, and an all-powerful madman. This book also includes the story "The Sound of Her Wings," which introduces us to the pragmatic and perky goth girl Death.
This contest is open to the US and Canada and while I would love to hear everyone's answers, this contest is just for those of you participating in the challenge (there's still time to sign up, click the pic!)