Every year, on the first Saturday in May, comic book shops take part in Free Comic Book Day. That's right, FREE! Many titles are available and it's basically a way to get people interested in comics who might not otherwise give them a shot.
I'm a pretty big fan of comics and graphic novels but to be perfectly honest I'm not really a big superhero fan. I like the horror comics!! Gimme vampires and zombies and monsters and I'm a happy camper =)
My daughter and I headed down to the local comic shop this morning to see what goodies we could find. I ended up selecting 3 of the freebies BUT I bought a couple of really awesome titles!! The first being issue #1 of The Waking by Raven Gregory and Vic Drujiniu. It's a zombie series and the cover is insanely awesome...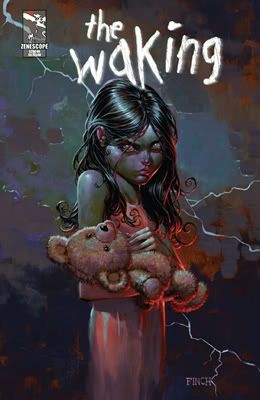 And, here's the trailer...
I also picked up issue #1 of "N." by Marc Guggenheim and Alex Maleev. "N." is based on a short story by Stephen King and get this little excerpt from the back cover..."Can you catch a mental illness the same way you can catch a cold? Until he met patient N., Doctor John Bonsaint would have said that such an idea was ridiculous." Sounds intriguing, huh??? Here's the cover image...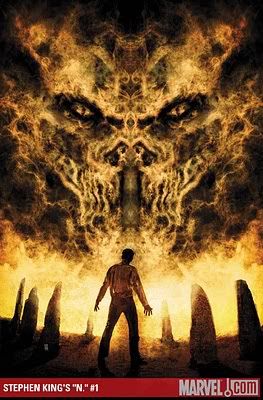 While I was looking around online for a cover image of this one to post, I stumbled across a website featuring a 25 episode video series of the story. I've only watched the first episode so far but it's pretty cool...imagine an animated comic book! Here's a player where you should be able to check out all the episodes...
And while we are on the subject of comics, I have to add that I got issue #2 of American Vampire in the mail today! I ADORED issue #1 ( my review here
http://vampiresandtofu.blogspot.com/2010/04/american-vampire.html
)AV is the love child of Scott Snyder, Stephen King, and Rafael Albuquerque and tells the story of how vampires evolved in America.
So tell me, do any of you read comics?? Which ones are your faves??